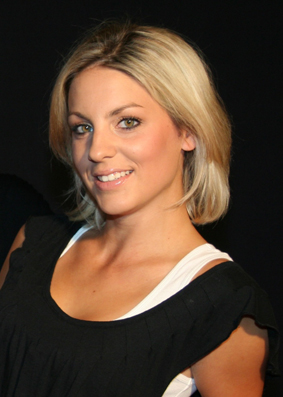 Bianca A .: How BODYART changed my life
Since about 3 years I regularly go to the gym, whereby I have mainly done strength and endurance training, spinning and body pump. However, at times, this kind of training became too one-sided for me, so I was looking for something that would challenge my body in a new way. To this particular new challenge, I have actually come through my best friend Amelie.
After a 4-week stay abroad, she always raved about a sport called BODYART. First of all, I did not know what I should imagine. BODYART sounds more like art and painting than sports. But nevertheless, their testimonials have led me to look for suitable offers in my place of residence. My first hour of BODYART overwhelmed me completely. The way in which body and soul are reconciled, the unaccustomed strain on the muscles and the energetic breathing ... all in all, that has changed my body, but also my mind or my attitude towards life. Since I have problems with the back from childhood, I have found a way in BODYART to gently strengthen this and thus prevent further pain.
After a hallux operation a year ago, this sport also helped me mobilize my toe joint and put my whole body upright. This development has also affected my mind. I realized that I have become calmer and more balanced. BODYART gives me the necessary strength and the self-confidence to believe in myself and my abilities, especially in demanding times or before upcoming exams.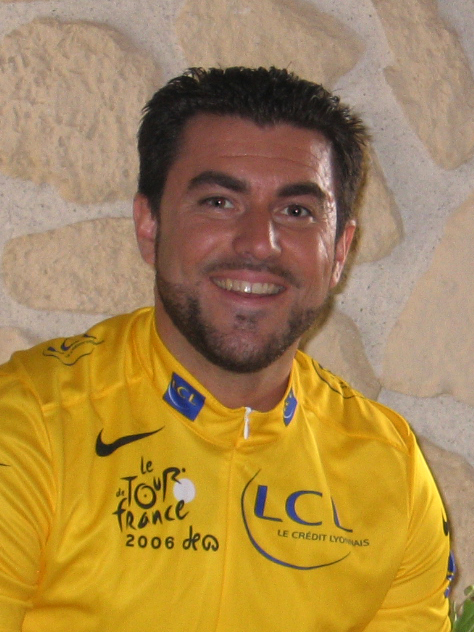 Antonio C.: BODYART, what is it?
This was about 2 years ago, my curious question to my physiotherapist in Landshut. Once again, I was under treatment for Achilles tendon irritation and pain on my right heel, as well as lumbar back pain. As a passionate and longtime footballer, I could not stop it despite the familiar physical symptoms. The real reason, these chronic complaints were a malposition and muscle shortening in the calf, lower leg and back. But a footballer is tough  and does not need yoga stuff, was my motto until now.
Then there was a job stress phase, which has even led to health problems. In this period of life, I realized how important your own health and the right balance in life is.
After a few attempts, I finally searched and found BODYART, a new sports activity that touches and strengthens the body, mind and soul. After 2 years of regular (1 to 2 times a week) exercise, I have learned to love and appreciate BODYART. The multitude of different physical exercises challenges me to reach my own limits and body awareness is strengthened. The flowing movements and the targeted breathing, in combination with the appropriate music, lead me every time anew in a harmony and soothing deep relaxation. In addition, as a Christian-oriented person, I experience additional benefits for my soul in certain exercises, through the proud and reverent attitude. Finally I have found an important balance to my profession through BODYART and I am always aware that I am doing my body something good. And by the way, my back problems have disappeared and I have achieved tremendous, surprising results with the "foot stretch" and the extensibility of the musculature.
Every BODYART hour is a real treat!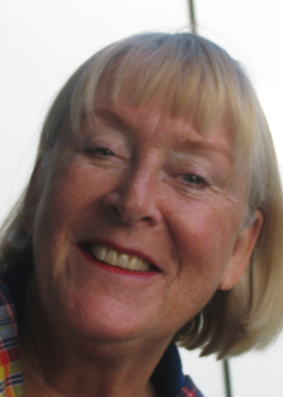 Christa W.: BODYART - is body art and body feeling
The art par excellence, to lovingly deal with his body and to perform with patience movements that are initially considered to be impracticable. I was in my late 56s when I was first confronted with BODYART ... Oh God! That almost borders on the impossible ... it shot through my head ... Such a body control, such contortions, distortions, deliberately tense muscles - how do you leave the room after this hour? ... Nevertheless, I went fresh to work. Borders have been (and are) shown to me by my body, but well-being, pleasant languor, and this incredibly motivating, proud realization of "you've actually made it" - all that screamed for MORE. And for this more already two years. My condition, my figure, my well-being, my balance - simply the "all-round good feeling" encourage me from time to time to continue to exert my physical and mental powers. The success is for sure! - in spite of the delicate gray shimmering highlights in her hair and no longer having the skeleton and the elasticity of a young woman. But the very varied movements, whether from the table position in the dog, from the inverted V in the push-up, in the big or small cobra, the crow - what is not all ... And the wonderful thing about it: it is (almost) everything feasible! And when my physical commitment to it is still humorous, patient and inspiring led to my performance limit (which continues to expand upwards!) By our lovable trainer Andrea Brown, my colleagues and I can ultimately reward them and us with ever better performance, which us again with much joy and commitment to enjoy the BODYART hour.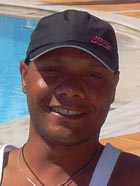 "I can not wait to go to BODYART it is a natural stress releiver and a great muscle toner. After a hard day at work and you just can´t stop thinking about the problems in your inbox.... BODYART just melts it all away.. problems are gone and one sleeps at peace and awakes rested...... I MISS YOU and BODYART..."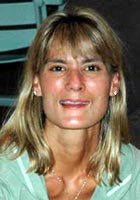 Jennifer B.: My BODYART Experience
My name is Jennifer and I'm 34 years old. I have two wonderful children and a loving husband. My passion / passion are people, which is why I became a personal trainer and triathlon coach. Ten years ago, FSH diagnosed me with a form of muscular dystrophy (MD) affecting the face, shoulders and back. I got my positive genetic test on the same day I found out I was pregnant. This form of MD affects one in a hundred thousand people. Part of my disability is the inability to raise my hands over the head, bilateral swinging of the shoulder blades and little to no chest muscles.
Before my diagnosis, I was a competitive gymnast until I was 16 years old. Then I grew up and the pain started. I grew 15 cm in a year and with that my gym career was over and my skip career had just begun. Diving accompanied me through the high school years and earned me a scholarship for the Seton Hall University. I have always been an active athlete and overcame many obstacles.
My motto is: You can bring me down but I keep getting up. I've often been told that I can not do that and should do better - well, they do not know that I can and will do everything I do. My first experience with BODYART ® was in Morocco with Robert & Alexa and it was electrifying. I felt the flow of energy from my head, shoulders, back and feet. I had never felt this kind of flowing energy in my body. I relived every emotion and found myself crying with tears of joy and a sense of accessibility that enabled me to fight through training. BODYART ® was a unique kind of empowering, captivating and sensual in a training session. I felt strong during and after training and this power accompanied me not just for a few hours but for days. It was a really amazing and life-changing experience for me.